"I don't know", I say these words to myself not in defeat, but in surrender. I like that I don't know things, even though I have a job that looks otherwise. There's a space in the unknown, where we can stretch and relax into being. I like it there.
I lost something very important to me back in Dec. 16th 2016 while doing a group reading at my local community hall. It snowed that late evening and as we closed up shop, I along with the group I 'read', ran outside into a flurry of snowflake platinum piling up, wondering am I going to make it home? No time to think, just get my tuckus moving forward. In that trek to my car, what I lost was my birth ring. My hands had no time for gloves, and shrunk due to the icy cold, in which my ring was too big to begin with.
Stepping back, my husband custom made me this gold feather ring with a jeweler. It was a compliment to my wedding ring which has mountains, trees, and a river carved through it. This birth ring, held the significance of our children (regardless if they're in body or not). We tried to get pregnant for 10 yrs, and then 3 weeks after my late dogchild passed, we did. Then this ring was born with the birth of our first child.
After realizing I lost it, we tore our house apart. I knew that I either lost it at the community center or my home as it took me a few days to realize it was gone, which is odd. I never take my rings off, never, so I think my feeling that it was on my hand was just assumed given I always felt it there even when lost. We searched the drains, the garbages, our duvet comforters, my son's dirty diapers (like squeezing old poo), we searched all the holiday boxes and every nook and cranny one can think of. Because the possibility that my son found it and "put it away" was very high.
I'm of the belief that Florence Scovel Shinn shares in her book: The Game of Life and How to Play It (one of my bibles) is that it's not necessary to have the 'just let it go' mentality, instead have faith that it's working itself back to you and if it's not meant to be, you will receive it's equivalent (not necessarily in the same form). I'm good with that. That feels good for me. So, I did it, constantly. I blessed it, I dreamed about it finding it again and again crying in gratitude, I knew it was all perfect, I KNEW we'd find each other again in some form.
A week after, my mom came into town and we stopped by the community center to look around, though the snow was piling up from the snowplow, I figured I'd have to wait till June when it's all melted. Within a minute, my mom gasps yet trying to retract her finding of not getting my hopes up. She points to a perfect circle of a gold ring, right in the parking spot that I parked the night I lost it. It was a stretchy, gold elastic ribbon, that was in the shape of a circle with a bow on top. I understand signs, and this was one of them! I was so thankful that she found my ring, even though it was made of gold metal. In my mind, it was found.
May 11th 2017, I was at the community center, at a homesteading meeting where my friend, Cheryl, was teaching dutch oven cooking, in which we were outside in the parking lot, making chili. My friend, Nancy, brought up my lost ring, which now the whole community has been looking for on my behalf. At other times, she even brought her metal detector looking for the ring, in piles of snow on some of the blistery of days. In community meetings, it was mentioned multiple times, I heard, and every time folks were there, at the center, my friends would search for it. Do you know how grateful I am? That people would go out of their way for me, like this? I'm crying, just writing this because I feel so blessed.
As we stood around, waiting for the brisket coals to cook the meal, Nancy, Eliza, and I decided to give another look around, especially where the snow plow piled up all the snow, which was finally melted, that week. While kicking around dirt, I all of a sudden, got chills when I found a gold bottle cap, I knew it was a sign, like opening a bottle of champagne in celebration. Heck, that maybe be just what that gold foiled hard thing was! I put it back, in the dirt exclaiming, "it needs to stay there for inspiration in finding my ring". Then about 5-8 deer (2-3 fawns) crossed right in front of us, again, this is a sign, this is how I communicate, this is how I listen, it's obvious to me. I knew something was about to happen, besides knowing what deer medicine is about. As the deer moved on, so did we, and then…
(Gasp sounds)
"Oh, oh!"
"Is this…"
"I think…"
I remember this sound, this gasp in finding, it was the same sound my mother breathed in when she found the gold elastic ring only 50 feet away, and my own with that champagne foil top only minutes ago and only 5 feet away from the actual gold ring. But this time, this time it had a different *ring to it. As Nancy picked it out of the dirt, I felt my immediate attention, hawk eyed focusing in, so clearly, seeing that it was indeed my ring. I could of kissed Nancy, for days hugging her, my heart swelling with so much gratitude, I felt like someone found ME, a part of me at least that was lost. I'm not sure if I will ever be able to describe that feeling adequately, but I'll try.
I must note, that even though it was just Eliza and Nancy who were right there with me, it was each person at that dutch cooking meeting, everyone played a part in this miracle. Everyone! That's what I like about miracles, we get to witness how intrinsic it all is, there's no separation, nothing out of place, everything tied into the web of life. I also must share a few of the other intuitive moments, like having 'baby beings' in my left eye.
Baby Beings: Many times you can tell the difference of your eye spasming, if you have baby beings in your energy field or just a mineral deficiency by testing it out. It doesn't matter if you're 100 yrs old or a dude, baby beings come in for various reasons, not just to be born, actually that's rarely the case. Instead they show themselves because they're trying to make you aware of something, maybe to be more playful, maybe to help facilitate nurturing/mothering of yourself, etc. But what I do often, is test it. I say (in my mind), "Hi baby beings, can I have some space right now, feel free to show up at a later time". If your eye spasm stops, then it was a baby being, if it doesn't it's probably low magnesium. Do it only twice, to test it and trust the results.
During the meeting, I had a baby being twitching my eye like crazy, yet I knew it was of great significance, I just didn't know why then. Did I mention, it's called my BIRTH ring for a reason (aka: baby beings). So, I became very alert, simultaneously while also engaging in conversation. I was excited to see where this would lead and speaking of which, I just finished my class in "Transform your Birth Story" at A Mom's Space, in which Stacia & Jenevieve taught us how to do exactly that; being aware of our inner space while having one foot in our outer space, basically standing in the still point. At the end of the course, I had to ask them if they had any insight in regards to my lost ring, at the time. Stacia, shared with me a way to release it, so it can come back. She said to use the grounding cord on the ring. Essentially, there's a practice in which you ground yourself and then you take this same method applying it to the lost object, grounding it too. This way, you are able to release the 'need' that might be overshadowing its return. It's another way to 'give space'.
So I did exactly that, on that Monday night (May 8th), and the following days, actually any time I thought about the ring, along with other things that I felt were missing or challenging, I did the grounding cord. That's how I 'let it go'. I have to say, for that miracle in grounding to happen within 3 days down to the hour, is quite miraculous. It took 5 months (almost to the day) in having me and my ring reunited, though it feels like it never really left. I'm sure there's even more meanings and miracle findings that will unfold from this, and I woke up the next morning wondering which dream is this? I'm awake!
P.S. My husband just informed me that he's relieved he doesn't have to go through the December garbage that he's been saving the week I lost it. It's May right now. So we must be courteous enough to dump our own trash in the trash truck, as it's been sitting there since Dec., closed and rotting. Ewwwwww. 
P.P.S. This is a picture of my husband, literally finding my ring, in which I planted in the chili from the dutch oven meeting, right before I got home. I was so nervous he'd swallow it, or drop it somewhere while I was trying to take a picture, telling him, "I just want a picture of you showing how good the chili was from our meeting". His face is priceless, along with tears streaming down afterward. This is OUR ring, for our family.
We are the Wishstar's and believe in dreams coming true.
Addendum: This happened on Mother's Day week/end, the same weekend I found out I was pregnant with Hunter two years ago.
Love,
Vanessa Wishstar, IM
********************
Many Blessings,
Vanessa Wishstar ∞ Intuitive Medium
Web: http://www.VanessaWishstar.com/
FB: http://www.facebook.com/VanessaWishstarIntuitiveMedium
YouTube: http://www.youtube.com/vwishstar
LinkedIn: http://www.linkedin.com/in/vanessawishstar
Wishstar Collective (private group on FB):
https://www.facebook.com/groups/WishstarCollective/
Evolution of Consciousness – EOC (FB – Classes):
https://www.facebook.com/EvolutionOfConsciousnessVanessaWishstar/
Blog: www.vanessawishstar.wordpress.com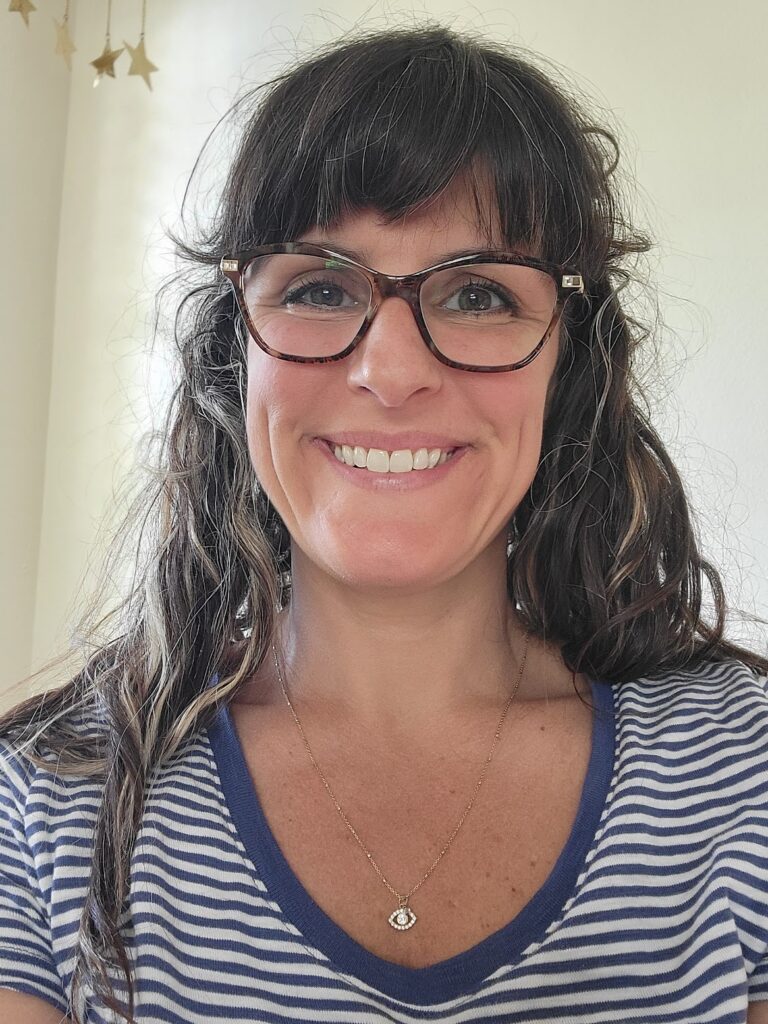 Bio: I am a seafull of mountains always seeking the truth, a mystic-called dragon, a psychic phenomena(l) goddess who births stars and makes wishes on their dust. I just love being me. And you being you.
I live in remote, pristine, Alaska and also the regenerative healing waters of Florida, discovering how life is meant to be loved. My husband and two children are my entire universe in which we frolic about, living out this dream. "Live on purpose", I say!
Vanessa Wishstar, Psychic Medium, Spirit Guide, Supernatural Writer