Ghosting My House's Funeral
I sat there waiting for my husband, Steve, to return from the landslide property eviction, my kids pointing out my car's window as we waited at the bottom of the hillside in the relative safe zone, ambivalent that I'm even parked here for a few minutes. I can't even drive in the potholed area without having an energetic allergic reaction, even if my mind is elsewhere. Note, Haines, AK is only a few miles long of an *island. Strange stabbing migraine pains as body memory kicks in. It's a sunny, dark day and it's our 2nd moving day of the month. Last time we've been *home has been in bittercold frozen January, moving smelly, ice crusted valuables out windows and porches. Friends, folks, randomly helping everyone. I sat in our tiny center of town apartment, praying for the safety of everyone's return. I sweated it out for 3 days straight, begging God(s) to keep our community (including my husband) safe in-body. I almost resent the month of January for being such a hard month. My previous head injury accident, my very challenging 1st born child-birth, and now this, having to scramble to gather what's left of a life as if the contents of my home mean anything without a home.
They don't.
In the fall time of August, I watched my husband drive down that hill returning to us, out of the danger zone, happy that he's gotten more stuff to sift through, into storage it goes.
"Vanessa, have you found a house", I'm asked repeatedly by loving friends as I post online, asking for prayers during our "groundhog moving day". It makes sense they ask, yet my reply always seems the same, "no, just moving more of our stuff into storage". We're "middle-class homeless" after all and you can see that for the fact we have a storage unit in the hopeful possibility there's a house coming someday.
The irony is I found *my house again, but this time it's in Florida, and it has the same address as my Alaskan one! It's so perfect, but it too, needs to be relocated, as in literally moving the house. Can the irony be any more potent? No wonder why I found it and wanted it so badly.
I watch as my husband pulls up next to me at the bottom of the hillside outside the danger zone of the landslide, to tell me how good he feels in getting this moving done, day by day. It's late August 2021 now and this is the 3rd time since Dec. 2nd 2020 that we've been back home. They just completed the new road that goes over the landslide and I have yet to be back home to see any of it other than friend's videos of when they helped us move 60% of our stuff back in January 2021.
As I sat at the bottom of the hillside, I asked Steve to take the kids in his truck. I needed to go home, alone. This was the moment. I didn't prepare for it, I didn't think about it, I didn't have anything remotely protective, I didn't even have the key to get inside, but this was the moment I had to go home since having to run away in Dec 2020. As I recorded my first trip out there, over the landslide, I had to pause the video continually to exhale bawling and gasping for air, then unpause, then pause and repeat. I felt like I was on the Golden Gate bridge, suspended, floating, I could feel the energy underneath like a blow out, as if I was driving on a cloud. I was not on earth.
I fully lost it when pulling up to my home, like I normally did tightly against my makeshift garage. I consciously turned my car off in hesitation of remembering when I last turned my car on that fateful Dec., trying to drive away only to be timber-walled directly into the landslide. Putting my feet on the ground, shocked me that I even had feet that I could see. 
I am a ghost visiting my house's gravesite. 
No one lives here, no one should. I gasp for air as I wail in the sea kelped mist, waning memories of my children playing in the yard, my apple trees sadly mourning happiness that once lived, boards covering the entry veils, nothing has moved, except everything has. Trees fallen, grass that's grown so tall it's laid itself down as beds for bears, they own this place again. A few days ago they pulled apart our 5th wheel walls, demolishing it so as to call us back in here so we can move out. Eviction papers would have been too formal. I walk around the boarded up house, collecting items strewn about as if we left in a hurry. Haunting and moaning I get pulled around, falling in holes that I forgot I once dug. Swiftly combing the exterior, I sadly say, "I'm sorry I couldn't save you." This house, this space, is a being, I needed it as much as it needed me. I know that.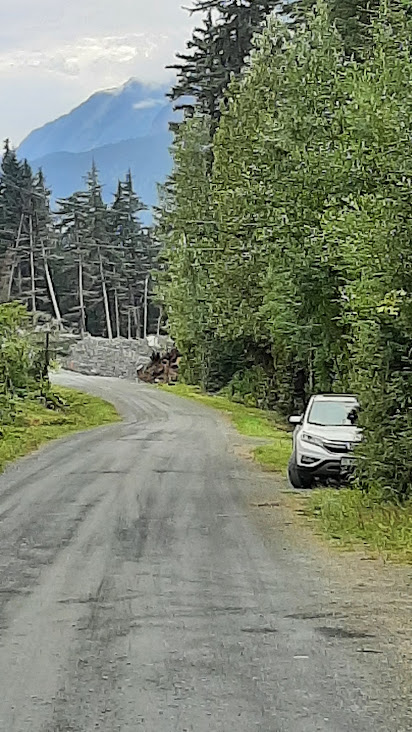 I climb on the porch to rip down the mandala wind chimes but instead break my huge potted plant. On my porch dead brown needleless Christmas trees standing with no presents below, fundraiser cedar garland, crisped and suffocated in plastic bags, fruit garland strewn inside my kitchen windows of oranges and berries from last Christmas. I let myself down in defeat, maybe the chimes need to still practice their magic. I trust this. As I walk to my car, it happens all over again. The sound. The god awful fucking sound. But instead, this time, I see it before I hear it. It's our neighbor's truck going across the rocky landslide road. It sounds exactly like that fateful day, just muted. I shake in disbelief, huddled inside the shed. I don't want to talk. I barely can write this.
I never went inside. I didn't need to.
But when I returned back over the landslide and down the hill, I saw my family waiting for me. And that's when I knew…. I'm not a ghost.
I feel exceptionally lucky that I get to have that reunion, as several don't. 
And for the love of Gods someone finance us all a house. 
I'm here,
Vanessa Wishstar, IM

www.VanessaWishstar.com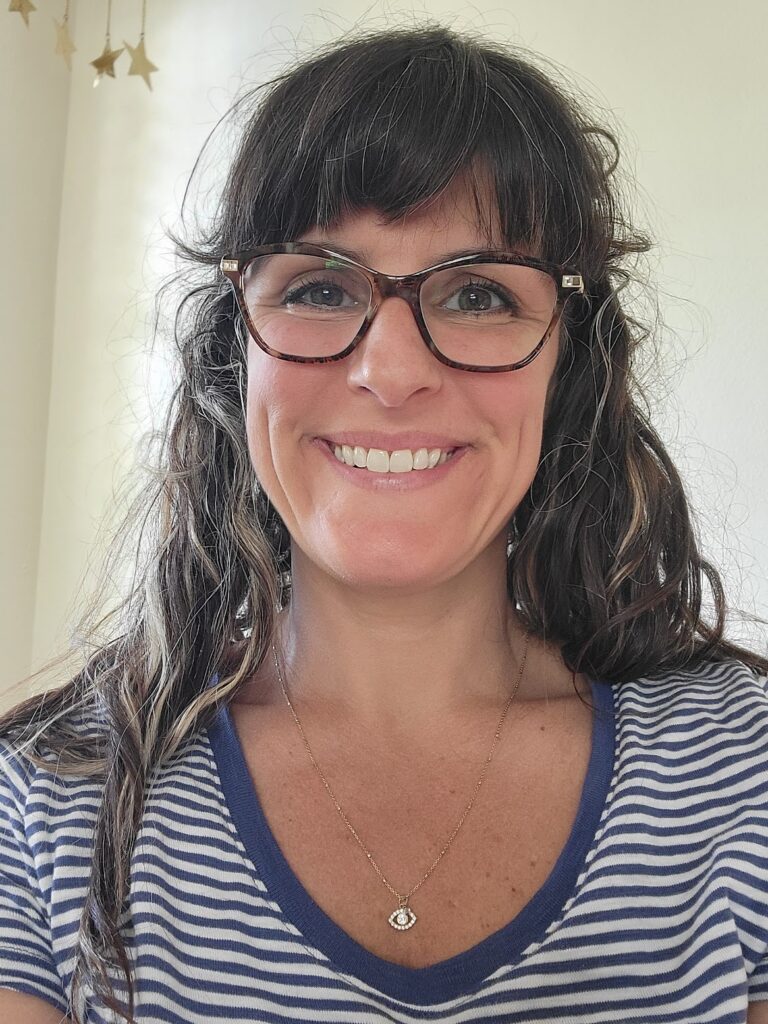 Bio: I am a seafull of mountains always seeking the truth, a mystic-called dragon, a psychic phenomena(l) goddess who births stars and makes wishes on their dust. I just love being me. And you being you.
I live in remote, pristine, Alaska and also the regenerative healing waters of Florida, discovering how life is meant to be loved. My husband and two children are my entire universe in which we frolic about, living out this dream. "Live on purpose", I say!
Vanessa Wishstar, Psychic Medium, Spirit Guide, Supernatural Writer